24/7 Commercial roof restoration systems
A great solution to save you time, money, and hassle in the commercial roof restoration process.
Our Mission
We Are A Full Service Commercial Roof Restoration Company
The mission of Seamless Roofs, LLC is to install the best roof restoration systems at honest prices. We also strive to provide top notch customer service from our first contact with you to the end of the warranty period and beyond.
Does getting a new Seamless Roof sound like a daunting task? Don't worry, it's actually very simple. Here's a quick overview of the process from start to finish. We'll work with you through every step.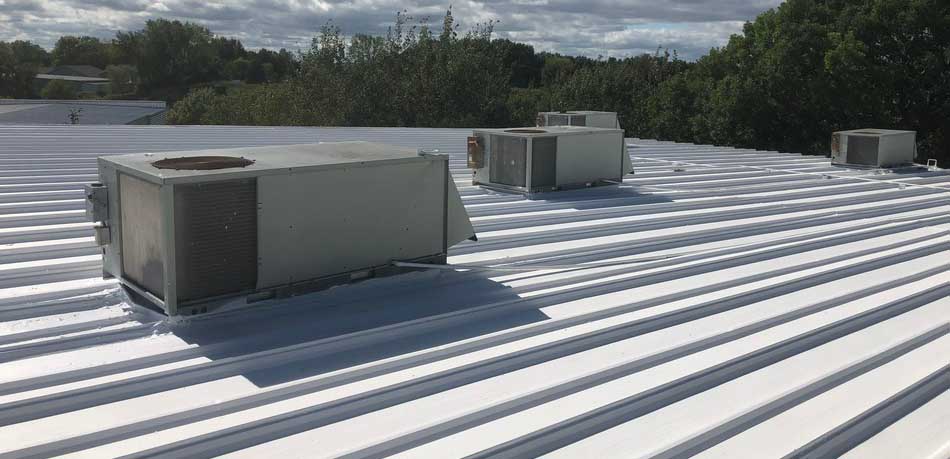 More Info
Get in touch with us. Step one is that simple. No commitments, just let us know that you need a new roof.Advanced settings.
More Info
We come out and do an inspection on your project. We'll look at your roof type and the condition. We'll provide a solution to any problem that you might be having and we'll also give you a project quote.
More Info
Here's where you decide if you want to commit to a new Seamless Roof. If everything looks good and you sign the contract, we'll schedule the roof install at a time that works best with your schedule.
More Info
Install Day! Our team comes out and installs your brand new Seamless Roof. Say goodbye to leaks and hello to energy savings!
More Info
Congratulations, you now have a brand new Seamless Roof. Now you get to sit back and reap the benefits. Remember, you will also have the peace of mind that with having a 10-20 year warranty on your new roof.
Save time & money
Seamless Roofs installs are a fraction of the cost of a full replacement. The reason is simple: we do the install in less time,with fewer materials, and it's done with less equipment. Also, our roof restorations can be expensed as a repair cost, while a roof replacement must be capitalized.
Satisfaction Guaranteed
Seamless roofs are hassle free because we can work while you do. There's no reason for you to shut down operations because you will always have a roof over your head. In fact, you probably won't even notice we're working.
Save on Energy and costs
Our White Roofs technology makes your roof cooler in the sun reducing cooling bills. Some of our coatings also add R-value saving you on heating bills. We also offer up to a 20 year warranty, and if the restoration starts to wear, we can easily reapply to make it good as new.
Free Consultations
just pick up the phone and call us – we will do a "no-obligation" quote for you.We can install a Seamless Roof System in a much shorter time frame than a traditional roof replacement. Our project timeline can be quoted in days rather than weeks.
Since 2015, providing unique solutions to roofing problems
Serving Your Local Area
EMAIL US
phillip@seamlessroofsllc.com